Monthly Archives: October 2020
It is time to change clocks and we remind you to please change the batteries on your smoke alarm!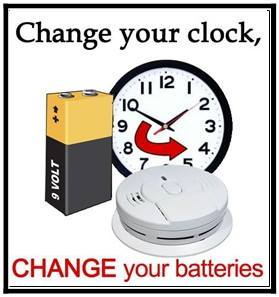 October is Fire Safety month and normally we would share with school-aged children in the classroom but we know that everyone can benefit with some info and helpful hints to stay safe at home.
As the temps start to drop, please consider these guidelines for preventing fires in the home due to hazards that lead to fires.
Thursday, October 29, 2020 at 7 PM CDT
27021 Kanis Rd, Little Rock, AR 72223-9599
Hosted by West Pulaski Fire Department (Little Rock, Arkansas) www.wpfirerescue.org
Public Meeting Notice*
You are invited to join us for the West Pulaski Fire Department's Annual Public Meeting. Members of the public that reside in our fire district are invited and encouraged to attend.
When: October 29, 2020 at 7 p.m.
Where: 27021 Kanis RoadLittle Rock, Arkansas 72223
Ferndale Extension Club Building
Learn more about your volunteer your fire department as we discuss the business operations over the past fiscal year and share a few stories of our community service and mission.
Commissioner positions 6 and 7 on our board of commissioners are up for election this year.
.*Note – Covid 19 Precautions will be used for anyone entering the building and safe distancing must be practiced by all persons. Please bring your own mask as masks will not be provided. If we have any occupancy issues will move the meeting outside to observe safety practices, weather permitting.