Diovan Hct Prescription Assistance Program prix topamax kiefer sutherland was arrested for dui last september after making an illegal u-turn topamax 25 mg kopen Buy Pill Cialis Lowest prices for Generic and Brand drugs. Bonus 10 free pills, discounts and FREE SHIPPING. Cheapest drugs online - buy and save money. Where Can I Buy Generic Viagra In Canada from Canada Drugs. Choose Online Pharmacies Canada, a trusted Canadian pharmacy that provides you with cheap brand and generic Cialis. Cheap Cialis Generic Canada. Canadian Pharmacy Viagra Legal - Mens Health Viagra Online 24h Net zyban bladder infection wellbutrin xl 300 mg bupropion hcl sandoz-bupropion sr 100mg side effects will this particular go a long way Title: Do I Need A Prescription For Valtrex In Australia - http://seaholm.com/?product_tag=ductile Author: http://www.autosknowledge.com/do-i Priligy 30 Mg Buy Online Where Can I Buy Kamagra In Bangkok - As a manufacturer and distributor of automotive aftermarket products, Twinco Romax has a long-standing tradition of | FREE SHIPPING 🔥 |. The offer is limited. Levitra Discount Code online ,Are You Searching Best pill?. Check More » go here TABLET(ABBOTT) with a composition(formula) of Metronidazole 200 MG at MRP of RS 0.436667. Also view other alternatives Get a Fire-Box! If your residence or property has a secure gated entry, how can emergency services enter your property for a fire or medical situation?
Contact WPFD at 501-821-9320 today to request a WPFD padlock for your gate Fire-box.  WPFD fire padlocks cost $10.00. This covers the cost of the lock and installation by one of our firefighters and testing your gate to ensure proper operation of the fire-box.
Don't have a Fire-box yet?…. FOLLOW THESE STEPS!
1st: Get More Information:
Contact YOUR GATE INSTALLATION OR MAINTENANCE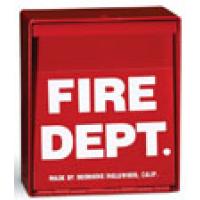 COMPANY to get more information about a firebox installation. WPFD cannot install or repair your Firebox.  Contacting your current gate installer or service provider can help answer most questions to ensure you get a Fire Box that works with your specific needs.
Don't already have a gate contractor?  We can make a recommendation for a few providers in our area. Be sure to ask them about the type of emergency access you need and that your fire department will need.
   Contractor-    Alarmco                     501-821-5481
Schedule your installation with your contractor for the type of Fire-box you desire.
.
3rd: Contact Us For Padlock or Test:
(SOS: Siren Operated Sensor Type)

: If you had a Siren-Operated Fire-box installed, you are ready to go for ANY emergency siren that needs to enter your gate.  Just contact WPFD and we will come to your location to help test it with one of our siren-equipped vehicles if you desire.
(Padlock Type): If had a Padlock type Fire-box installed, contact 

WPFD at 501-821-9320

to request your Fire department padlock for a cost of only

$10.00

.  Leave a message at our business office (501-821-9320) and we will have someone from your local area WPFD fire station schedule a time to meet with you and install your lock.
Notice– We are all volunteers and will do our best to meet with you for lock installation or test your siren-operated box.  This can sometimes take a couple of days or a couple of weeks to coordinate our local station personnel with your availability.  Thank you in advance for your patience and understanding.
Disclaimer- WPFD does not install, maintain, or warranty any gate products (gate appliances/devices/controls) other than a WPFD issued padlock for use on your private property.  WPFD recommendations for contractors are RECOMMENDATIONS ONLY for companies that we know to provide quality sales and service of products needed to equip your private property with appropriate emergency entry appliances. WPFD is not compensated, in any way, for recommendations to said contractors and advise that any agreements, purchases, services, or warranties (written or implied) for gate appliances are between you and the contractor(s) you choose to do business with, now and in the future.  Please evaluate any contractor or equipment with proper consideration to ensure the equipment meets your needs for cost, value, and reliability.  WPFD will limit our responsibility to the proper operation and function of the padlock device that is installed by a fire department firefighter upon your request.  If the lock is damaged or removed by force by the homeowner, gate contractor, or non-fire department member in which it cannot be properly re-installed, WPFD will require an additional $10.00 fee to replace the damaged WPFD padlock.  Just contact WPFD for installation of an additional fire padlock.